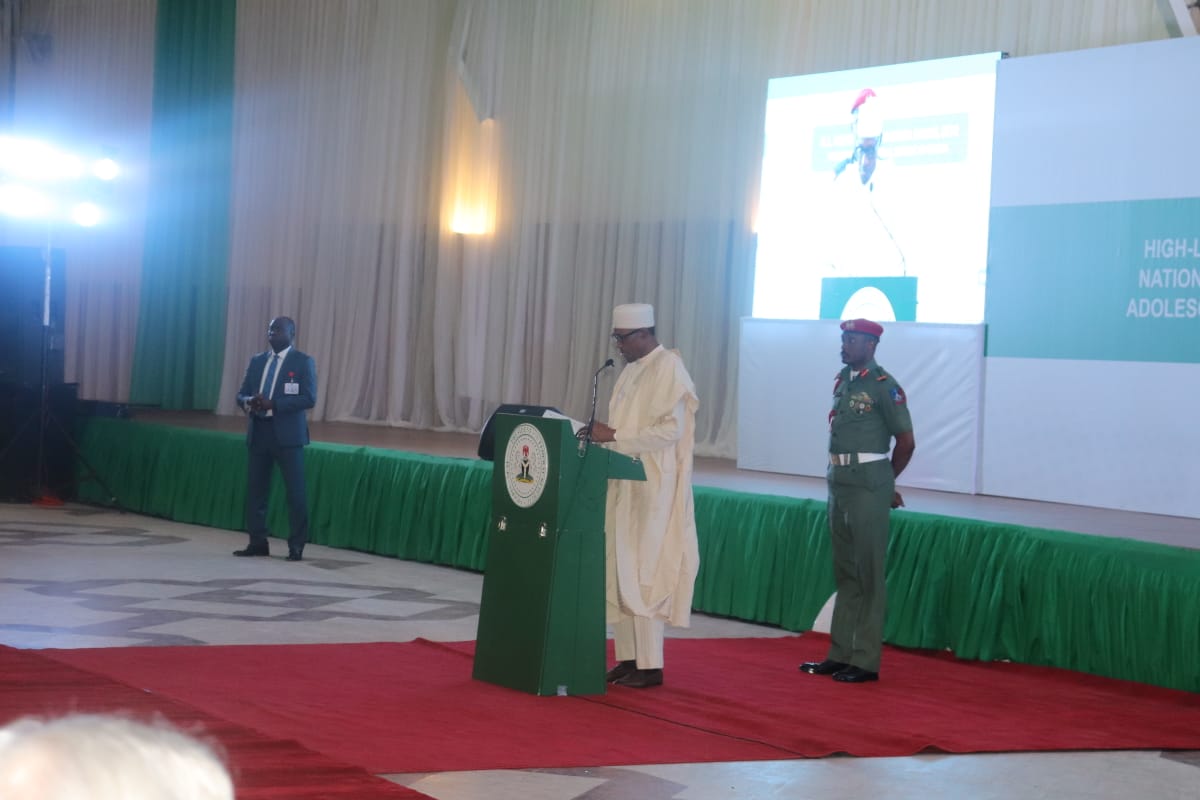 President Muhammadu Buhari in a bid to redeem his pledge to uphold the education and empowerment of Nigerian women and girls, has officially flagged off the Adolescent Girls Initiative for Learning and Empowerment, (AGILE), Project.
The flag-off happened yesterday (Thursday) in Abuja during the Presidential launch of the High-Level Advisory Council, (HLAC) to support women and girls' projects and initiatives.
The essence of HLAC is to effectively coordinate women empowerment-focused programs and initiatives in Nigeria such as the Adolescent Girls Initiative for Learning and Empowerment, (AGILE); the National Women's Economic Empowerment (WEE) Policy Dialogue; and Nigeria for Women Project Scale-Up (NFWP-SU).
HLAC is also meant to be a standing presidential committee focused on achieving SDG 5 by the year 2030. It is comprised of representatives of government, multisectoral, public sector, private sector, social and technical sectors as well as an Interministerial Working Group.
President Buhari expressed delight at the inauguration of HLAC, and the subsequent launch of the AGILE Project which he emphasized were indicative of his Administration's commitment to the advancement of women and girl-child empowerment in the country.
In his address, the Honourable Minister of Education, Malam Adamu Adamu, represented by the Permanent Secretary, Mr. Andrew, David Adejoh briefed the President on the Project's current level of implementation at the Federal and State levels.
The Minister also revealed that the focus of the AGILE Project is to impact the lives of 40 million Nigerians.
Adamu added that the Federal Ministry of Education was keen to ensure that the Project is mainstreamed into existing government programmes so as to enhance the growth of institutions, sustainability, and attainment of government's education goals.
He also appreciated President Buhari for his unwavering support to the Education sector adding that the Ministry's goal is to promote progress in the attainment of goals in Universal Basic Education, Sustainable Development Goal 4, as well as ensure that Nigerian learners and youths develop themselves to be assets to the Nation.
In his remarks, the World Bank Country Director, Mr. Shubham Chaudri, commended the Federal Government on the launch of the AGILE Project. He opined that there was no better investment than Girl-child education and empowerment.
The Country Director added that educating and empowering women will help in exploring and enhancing their potentials to be productive members of society.
The Adolescent Girls Initiative for Learning and Empowerment, (AGILE) Project is a 5-year (2020-2025) World Bank-assisted project aimed at improving secondary school opportunities for adolescent girls in the current implementing states of Borno, Ekiti, Kaduna, Kano, Katsina, Kebbi, and Plateau States.